Directed By:
John Laing

Starring:
Brenda Song, Shin Koyamada, Tsai Chin and Sally Martin

Not Rated
Genre: Kung Fu Fantasy
Format Used: Netflix DVD
Contains: Mild Violence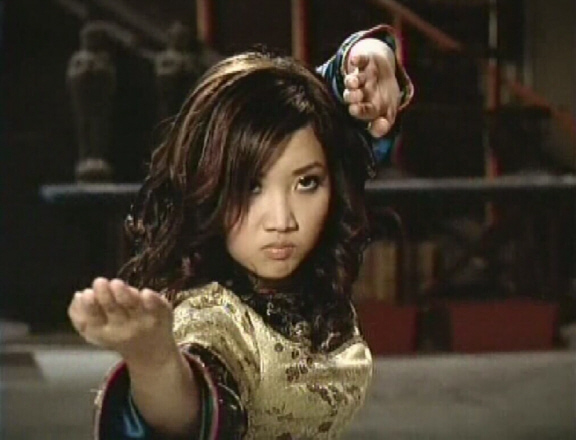 THE PLOT:
Wendy Wu thought she was just an ordinary California girl but strange things start happening to her and when a strange monk shows up her door telling her that she's the reincarnation of an ancient warrior and an ancient evil escapes every 90 years to threaten our world, she really thinks he's crazy. But the spirit of Yan Lo has escaped and going from body to body out to destroy the Yin Warrior in order to bring death to the world, excepting her destiny may not be enough to stop this evil this go round.
ZEDD'S OPINION:
The Suite Life of Zack and Cody's Brenda Song stars, I was already a big fan of Brenda's before this but I was really impressed on how much a departure Wendy was from London Tipton. Brenda and the whole cast does a great job and this is a great movie, minor character issues but other then that a great movie, 9 STARS.

VOLTRON'S OPINION:
This is a great flick I do agree on that and I agree about the character issues. The teachers in that school her just bullies who had no business teaching if they didn't care for the students. 9 STARS

ON THE POSITIVE SIDE (+ HITS):
+ ACTION (Plenty of action to go around.)
+ STORY (The story works.)
+ CAST (The cast does a great job.)
+ CHARACTERS (Most of the characters were likable.)
+ BRENDA SONG (I thought I was a fan before.)
ON THE NEGATIVE SIDE (- MISSES):
- MINOR CHARACTER ISSUES (The teachers in Wendy's school were just jerks.)
...AND FINALLY...
- FAN BASED (If you aren't a fan of marital arts movie, then this may not be for you.)